Another fabulous gathering
Lynn and Polly Englehorn were our hosts. We stayed at the Best Western Plus, Bloomington. The hotel is a short walk from The Mall of America. It has an indoor pool and a nice restaurant.
Lynn and Polly were gracious enough to have a large suite open for the family to gather. People were going in and out of the room all through the reunion. It was a great place to meet and make plans.
Many of us walked to The Mall (it's so big it requires capitalization!) several times. The Mall is a great place to get food, stretch your legs, and view the large amusement park in the center; I have never seen three roller coasters inside a building before. One day a number of us met at the Sea Life Aquarium in the lowest floor of The Mall. It was surprisingly good! We had a good meal at Bubba Gumps.
The Mall also offers an internal zip line. One highlight of the week was hearing from Elinor about her adventure - as the oldest family member in attendance we had to agree: nothing stops her!
Lynn loaned us his large van and Steve piloted a group to the Back-to-the-50's car show. It is the largest car show of its kind. We were offered views of over 12,000 cars!!! Lynn also organized a successful side trip to Lansing, Iowa - the original Engelhorn home when first arriving from Germany. Michael took several of us to tour the Twin City Maker Space; a very impressive place to create things (Michael is on their board of directors).
As always, we had one dinner meeting together with the entire family. We talked about recent changes in the family, and the latest genealogy news.
Before leaving we took the time to visit the science museum, the most excellent Minnesota Zoo, and to take a river boat cruise. Wow, there is a lot to do in Minneapolis.
Below are a few photos for you to enjoy. We hope to see YOU in 2018.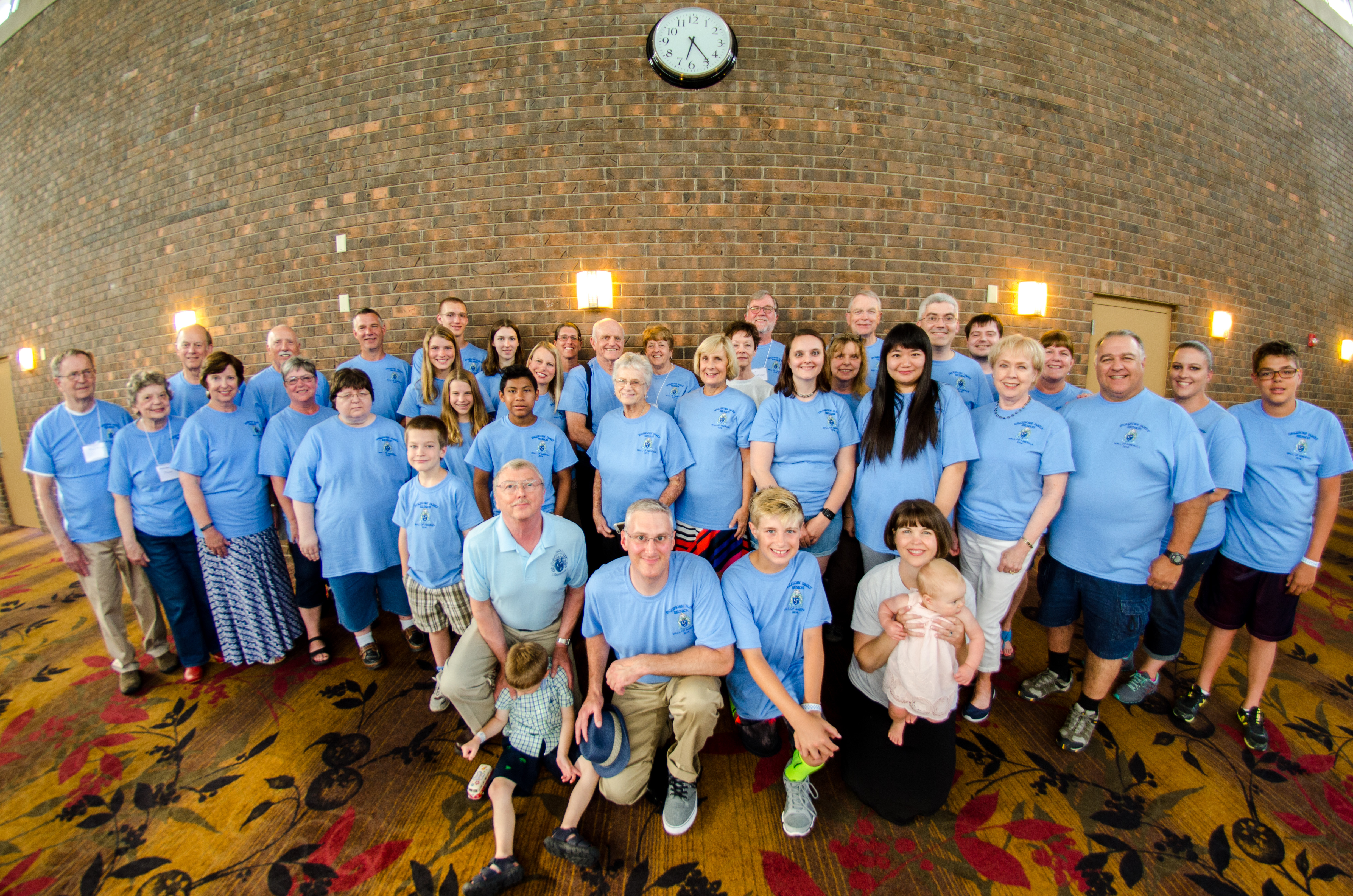 Click here for a larger group photo