Image scanned in from original obtained by Jim Englehorn



Scanned image cleaned up and colored by Jim Schrempp, according to color indications from Jim Englehorn.



Applique version executed by Loretta Englehorn Hite
36 inches tall.



Needlework version done by Hazel Englehorn Peck, about 1970. Approximate size 6 inches tall.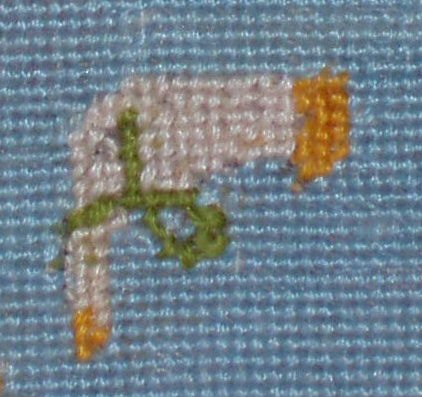 Detail of needlework



This shield came from someone in Germany with whom Jim Englehorn's father had corresponded. It may be a drawing taken from a ceramic wax seal he got from the same source, for sealing letters.